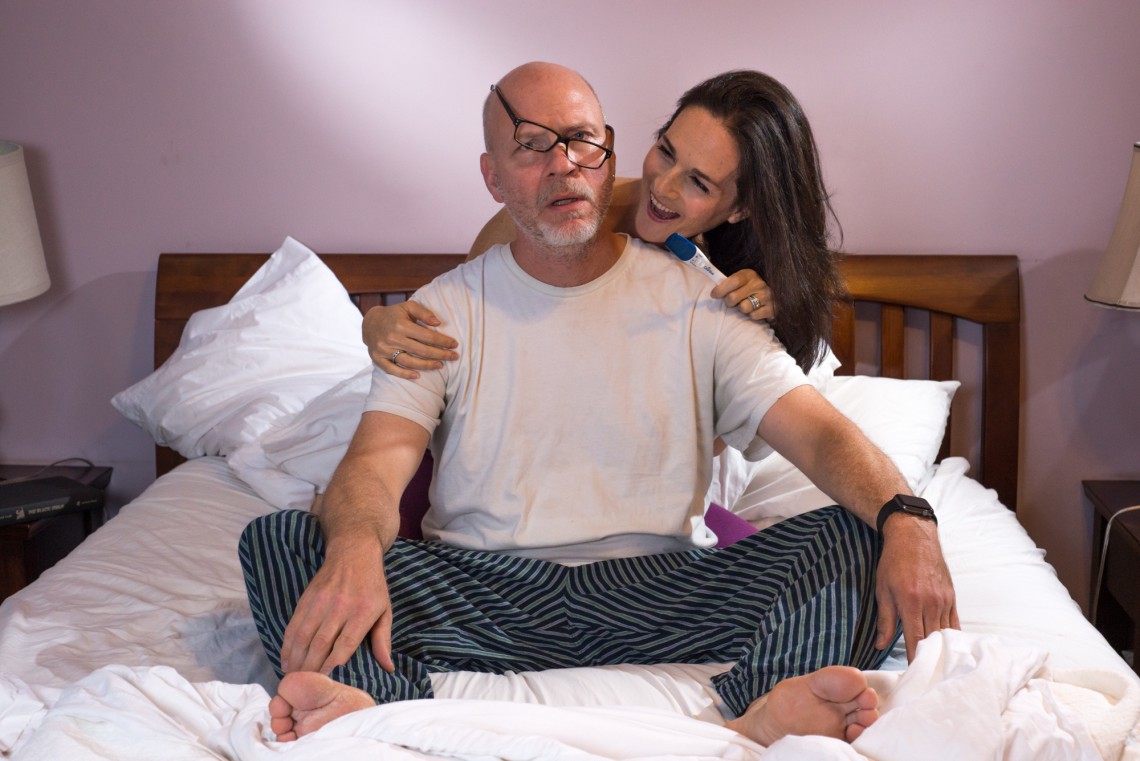 Photo Credit : Ray Mata of Blue Ridge Pictures
Featuring Charlie Flynn-McIver* and Charlotte Cohn*
Directed by Markus Potter**
Middle-age brings Dave to a new crisis: his wife is ready to start a family but Dave is not so sure. While he navigates the complex waters of career, family, and fidelity, he finds himself in a myriad of predicaments- an after-hours encounter with his coquettish co-worker, in a motel room with a brusque escort, and having several conversations with a fantasy woman, all of whom may or may not be the answer to his problems.  A candid glimpse at a regular guy searching to answer the eternal question: can we find everything we need… in just one person?
A World Premiere Production.
*Denotes Member of the Actors' Equity Association
** Denotes Member of the Stage Directors and Choreographers Society
Discretionary Content: The play contains strong sexual content and adult language. 
Purchase Tickets Online
...or call us at (828) 239-0263. We're here to help!
Seating / Pricing


 $16.00

 $24.00

 $32.00 – $36
Single ticket prices range from $16 – $36