As a 501(c)(3) non-profit, professional theatre, North Carolina Stage Company depends on contributions to support our programs.
Ways you can help:
Here is what your gift can do for NC Stage:
Even with sold out seasons, ticket sales account for less than 50% of our operating expenses.  Take a look at this image from The Book Club Play to get an idea of what our costs for a typical production look like.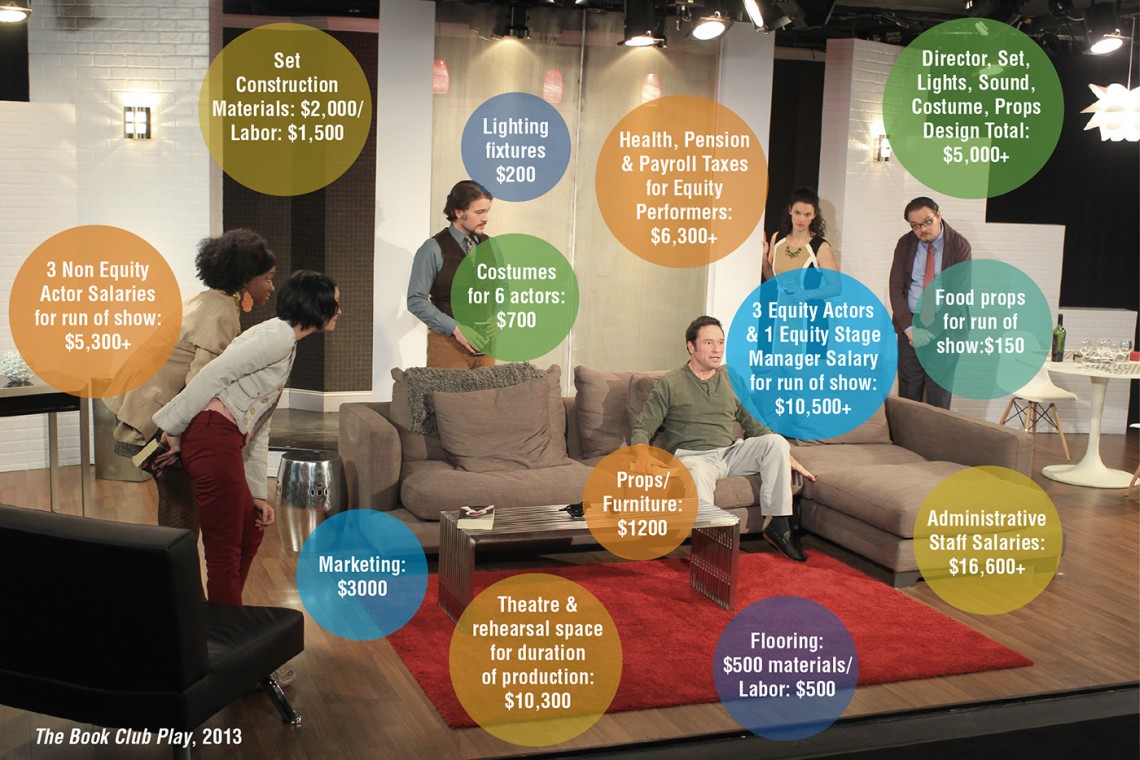 Education is a vital part of NC Stage's mission.  Your gift can provide theatre residencies for Western NC students, teaching everything from Shakespeare to the Harlem Renaissance.  Students who participate in the arts do better academically.
NC Stage also supports other grassroots arts organizations by paying for box office and technical support for the Catalyst Series, meaning that dozens of local theatre companies can focus on creating the best possible work.