by Lucas Hnath
Directed by Anne Thibault

Wednesdays-Saturdays 7:30 PM, Sunday Matinees at 2 PM
Additional matinees on November 9 & November 16 at 2 PM
"…delivers explosive laughs while also posing thoughtful questions about marriage, gender inequality and human rights… an ingenious elaboration and deconstruction of A Doll's House. As a sequel, it stands perfectly well on its own. In a century-plus since the publication of Henrik Ibsen's groundbreaking play, how much has life changed for Nora and women like her in a world that often still has firm ideas about where they belong?"
"smart, funny and utterly engrossing new play." -The New York Times
Discretionary Warning: Adult themes and language.
Runtime: 90 minutes, no intermission
About the Company: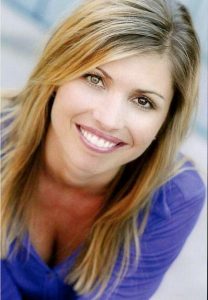 Jennifer Austin (Nora) is thrilled to be making her NC Stage Company debut with this remarkable play. She has performed around the country in theatre, film, and television. Sally Bowles in Cabaret, Olivia in Twelfth Night, Judy in Ruthless, Yelena in Uncle Vanya, and Lola in Damn Yankees are among her favorite roles. She played opposite James Garner (as Marilyn Monroe) in the Warner Bros film My Fellow Americans, and took part in the premiere of Aaron Sorkin's The Farnsworth Invention at La Jolla Playhouse. Huge thanks to Charlie & the whole NC Stage crew for welcoming her in!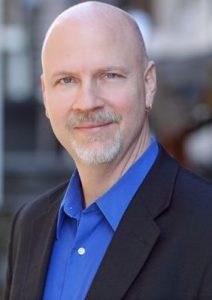 Charlie Flynn-McIver* (Torvald) is the Artistic Director and co-founder, with his wife, Angie Flynn-McIver, of NC Stage Company. He has appeared most recently in King Mackerel and the Blues are Running, Jeeves in Bloom, Jeeves Intervenes, Don't Dress for Dinner, Rounding Third, Pericles, NC Stage's World Premiere: Someone Else and Stalking the Bogeyman, Complete Works of William Shakespeare (abridged), and Boeing Boeing. At Flat Rock Playhouse he appeared in The Odd Couple, 12 Angry Men, and The 39 Steps. Prior to moving to Asheville, Charlie lived and worked as an actor in New York. Some credits include Hamlet, Loot, Art, Stones in His Pocket, All in the Timing, Chesapeake, and Macbeth. National Tour: Wit with Judith Light. Off Broadway: Ice Island: The wait for Shackleton (Melting Pot Theatre). NYC: A Wrinkle in Time (Lincoln Center Institute). Directing credits for NC Stage include Grounded, The Book Club Play, The Understudy, R. Buckminster Fuller: The History (and Mystery) of the Universe, Hedwig and the Angry Inch, Annapurna, 4000 Miles, All is Calm, and the Catalyst production of Fight Girl Battle World. Charlie has a Bachelor of Music in Music Theatre from Shenandoah Conservatory of Music and an MFA in Acting from the University of North Carolina at Chapel Hill.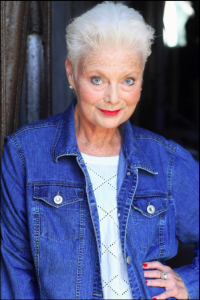 Jane Bushway* (Anne Marie) is delighted to be working with NC Stage again. (Many thanks for your call, Charlie!) Past performances here include The Dresser and Driving Miss Daisy. She's also worked with SART (A Little Night Music), The Broach Theatre (The Glass Menagerie and Lucifer's Child), Florida Rep (Mornings at Seven and The Tale of the Allergist's Wife), and with The Flat Rock Playhouse including their productions of Driving Miss Daisy, The Drowsy Chaperone, and Look Homeward, Angel. Janie also appeared with the Chicago and St. Paul companies of Shear Madness. Special thanks to the angels at HHR (including Wanda and Charlie Bishop, Meg Penny, and Shannon Geyer) and to Dr. Amal Das, Martha Todd, and Brian Robinson for their gift of mobility.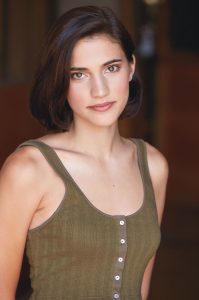 Emma Lenderman (Emmy) is very excited to be making her professional debut at the theatre she took her first acting class in middle school! Emma is a 2019 graduate of the BFA musical theatre program at Texas State University and will be appearing in The Wolves at Philadelphia Theatre Company this April. Many thanks to NC Stage for this opportunity and for being my window into the arts growing up in Asheville. And many thanks to you for supporting your local theatre! As always, for Mom, Dad, and Mom Mom.
Stage Manager: Tom Jeffords* | Set Design: Julie K. Ross | Props Design: Ken Horgan | Costume Design: Tory Depew | Technical Director: Ken Horgan
*Member of Actor's Equity Association, the Union of Professional Actors and Stage Managers in the United States, appearing under Small Professional Theatre SPT Tier 4 Contract
Purchase Tickets Online
...or call us at (828) 239-0263. We're here to help!
Seating / Pricing

Student = $10.00 (Under the age of 25 and must present valid student  ID at the Will Call. Please call to reserve 828-239-0263)

$18.00

$26.00

$36.00
Refund Policy
Please note that tickets purchased at the box office, the phone or online are non-refundable. If you need to change your seats or change your show-time, you must visit or call the box office 24 hours prior to the performance. Same day cancellations cannot be refunded or credited towards a different performance. If you have any questions email us at [email protected] or call 828-239-0263.