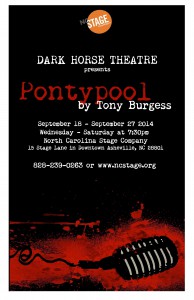 Pontypool, NC: population 2,408 and dropping. Radio 660's own disgraced shock jock Grant Mazzy, along with his producers Sydney and Lori-Ann, broadcast live from the town's church basement. Other than Grant's bizarre encounter with a babbling woman on the way to work, it's a typical small-time news day. And then the calls start. And the screaming. As reports of violent behavior and mob scenes flood in, it becomes clear that something very bad is happening to the residents of Pontypool. But what?
Pontypool is adapted from the 2008 film of the same name as well as radio play, all by author Tony Burgess.  The stage play has been workshopped in a handful of cities in the US and the UK. This marks its East coast US premiere.
Click here for more information about Dark Horse Theatre Company.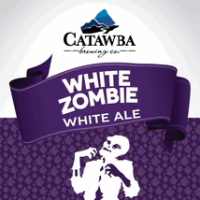 Don't miss Pay What You Wish Night on Thursday, September 18th!!
Join us after the show for a post-show White Zombie Ale courtesy of Catawba Brewing Company!
Purchase Tickets Online
...or call us at (828) 239-0263. We're here to help!
<h2>Seating / Pricing</h2>
<img class="size-full wp-image-987″ src="https://www.ncstage.org/wp-content/uploads/2014/06/ncstage_seating2014.png" alt="ncstage_seating2014″ width="700″ height="217″ />
All Tickets are $15.00