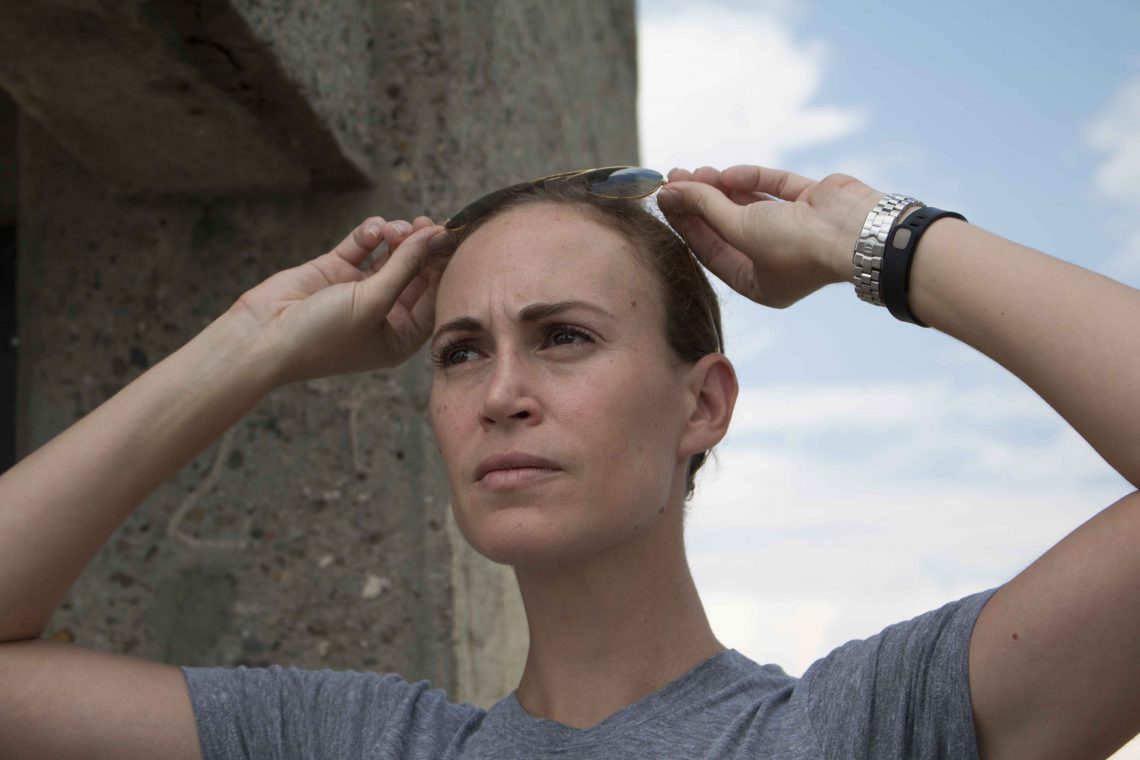 (Actress Blythe Coons, photography credit Nina Swann Photography)
When a hot-shot Air Force F16 fighter pilot becomes unexpectedly pregnant, she is removed from her super-sonic life in the sky and placed in a trailer in the Nevada desert to fight the "war on terror" piloting a drone. A powerful story of a soldier pulled out of the battlefield and thrust into domestic life, from the blue abyss to a small grey screen, and into a reality she never imagined.
"The language paints such a vivid picture, it's thrilling to realize that all of these images are conjured by the words of one person… Brant's words pulse with the rhythms of an epic war poem, rendered in the most natural way." – Theatre Mania
Presented in partnership with Immediate Theatre Project.
Discretionary Warning: Graphic Language, some sexual content, and descriptions of violence.
---
On a Budget? Pay What You Wish Night offers tickets from $6-$20 on Wednesday, September 21st. Click Here for PWYW Tickets!
Purchase Tickets Online
...or call us at (828) 239-0263. We're here to help!
Seating / Pricing


$16.00 – $18.00

$24.00 – $28.00

$32.00 – $40.00
Single ticket prices range from $16 – $40