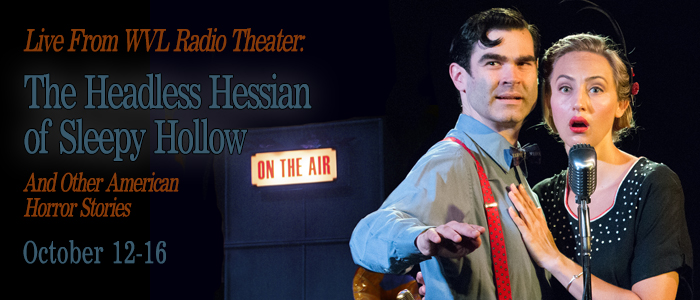 The intrepid actors of WVL Radio Theatre are back, this time with a series of classic American horror stories, including Poe's A Tell-Tale Heart, a creative retelling of the Lizzie Borden axe murders, and of course a re-imagining of Washington Irving's The Legend of Sleepy Hollow. Four actors, live sounds effects, and original music transport you back to 1946 when the imagination created horrors far more vivid than any that might actually be lurking in your living room… or your radio station….!
Click Here to learn more about our Partner Company in Residence.
Discretionary Warning: Contains some violent and frightening imagery.
Purchase Tickets Online
...or call us at (828) 239-0263. We're here to help!
Seating / Pricing


$15.00

$20.00

$25.00