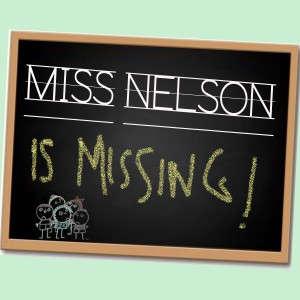 Asheville Creative Arts, the company behind THE TRUE STORY OF THE THREE LITTLE PIGS! whose work has been called "Dazzling!" by the Mountain Xpress and "Excellent!" by the Citizen Times, returns to the Catalyst Series with MISS NELSON IS MISSING!  According to The New York Times, MISS NELSON IS MISSING!, which is based on the beloved series of books, is "a musical that will charm anyone who has ever sat in front of a schoolteacher's desk – or, for that matter, behind it."  In this classic, the students of Room 207 are in for a surprise when their long suffering teacher, Miss Nelson, turns up missing and is replaced by Viola Swamp, a scary substitute. In desperation, the students set out to find their beloved Miss Nelson… but will they ever get her back?  Meant to be enjoyed by everyone ages 5+.
For more information about Asheville Creative Arts, click here.

with book, music and lyrics by Joan Cushing
based upon the books MISS NELSON IS MISSING!
And MISS NELSON IS BACK! By Harry Allard,
Copyright ©1977 by Harry Allard
Musical direction: Jonesalee
Directed and choreographed by Robbie Jaeger
Purchase Tickets Online
...or call us at (828) 239-0263. We're here to help!
<h2>Seating / Pricing</h2>
<img class="size-full wp-image-987″ src="https://www.ncstage.org/wp-content/uploads/2014/06/ncstage_seating2014.png" alt="ncstage_seating2014″ width="700″ height="217″ />
Regular Admission: $23.00
Child Admission: $12.00