by Lisa Kron
Directed by: Willie Repoley

ALL PERFORMANCES SUSPENDED
NC Stage staff will be meeting to see if/when the performances can be rescheduled.  We regret the disruption but are confident that it is necessary in helping to stop the spread of the COVID-19 coronavirus.  More information and updates will be shared via email, website, and social media platforms as it becomes available.  
If you have purchased tickets to Well or are a subscriber and have reserved seats for Well, we will contact you directly regarding refunds, exchanges, or donating tickets.  As you may know, we have a small staff and may not be able to respond to every phone call or email immediately.  We appreciate your understanding as we deal with this complicated situation.
******
Well is a funny and touching comedy about mothers and daughters, mind over body, social activism and theatre itself. Lisa, the onstage playwright, attempts a memory play about her force-of-nature mother, Ann, who though constantly ill manages to heal a community. The playwright asks the provocative question: "Do we create our own illness?" The answers she gets are much more complicated than she bargained for as the play spins dangerously out of control into riotously funny and unexpected territory.
"deceptively deep and clever as ever." – Curtain Up
Discretionary Warning: Adult themes and language
Presented by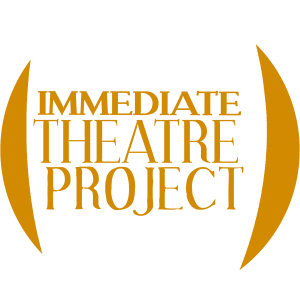 Learn more about ITP by clicking here
About the Company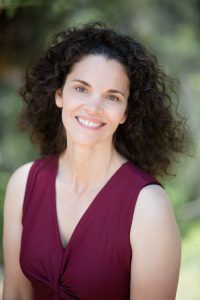 Jennifer Gatti* (Lisa) is thrilled to be in her first production with ITP. She was last seen at NC Stage in Don't Dress for Dinner, and The Book Club Play. Other Asheville credits include: Landscape with Missing Person (Magnetic Theater/ NYC Fringe), and The Evolution of Woman (MT). Jennifer has been a professional actor for over 37 years. She began her career in NY at age 14 as a contract player in Search for Tomorrow and Guiding Light. Jennifer moved to Los Angeles at 21, where she continued to work steadily. Some of her many credits include: Star Trek: TNG, Star Trek: Voyager, Cheers, Full House, Navy: NCIS. While living in LA, Jennifer was a proud member of the Antaeus Theater Company. In the Southeast, she's had recent appearances on Vice Principals, The Resident, Nashville, and Swamp Thing.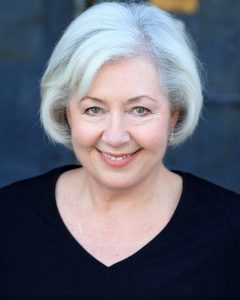 Patricia Snoyer Black (Ann) is a retired Professor of Drama from the University of North Carolina Asheville where she taught and directed plays for 17 years. Over the years she served as Chairman of the Drama Dept., Director of Special Events for the Chancellor and as Artistic Director of Tanglewood Children's Theatre. At the Southern Appalachian Repertory Theatre (SART) sample performances include Nunsense I and II, Cat on a Hot Tin Roof, Radio Gals, and the one-woman show Billie Ruth, Just an American Woman. More recently, Patricia worked in a variety of capacities for Childsplay, a professional theatre company based in Tempe, Arizona: Director of Education Outreach, director of tour shows (The Imaginators and The Tomato Plant Girl) and as a project director and teaching artist for a million dollar, federally funded, multi-school district preschool program using drama for language development. For NC Stage Company, Patricia has performed in Twelfth Night, A Wrinkle in Time, directed Handle With Care, Most Valuable Player: The Jackie Robinson Story, and served as President of their Board of Directors. Other boards of directors include Theatre For Young Audiences (TYA)/USA, American Alliance for Theatre and Education (AATE), Rising Youth Theatre (Az), SART, and the Diana Wortham Theatre.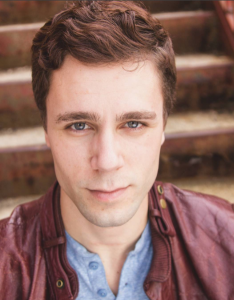 Allen Law (Ensemble) is excited to be collaborating with ITP once again, having previously performing with the WVL Radio Theater's, The Headless Hessian of Sleepy Hollow and It's a Wonderful Life.  A graduate of Shenandoah Conservatory, Law now calls Asheville home with his partner Samantha Lebrocq and their kitten, Donna Disguise.  Other work with NC Stage includes Bekah Brunstetter's How to be Human or at Least Try, as well as All is Calm and Amadeus.  He is also a frequent collaborator with Mountain Art Theater, which is focused on reinvigorating the Classics for new audiences, such as The Crucible, Twelfth Night and Romeo and Juliet. You may see him next at your front door as part of the 2020 census.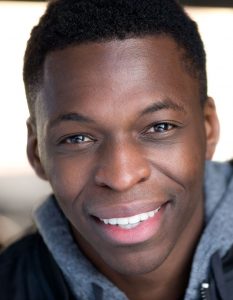 Christopher Long (Ensemble) is the recent 2018 International Best Male Lead Honor of the Top 100! Sydney Indie Film Festival in Sydney, Australia for his honorary role of 'CASPER' in the Sony Pictures movie Point Man that released in February of last year.  A Rock Hill, South Carolina native, his acting career started immediately after college. Appearing in commercials and then subsequently a guest star television role, he was personally classically theatrically trained from a Yale School of Drama alumni for two years. His most recent endeavor was a leading man in A Philadelphia Story at Theatre Charlotte. He enjoys romanticism, studying astronomy, and thrill-seeking. He currently resides in Atlanta, Georgia.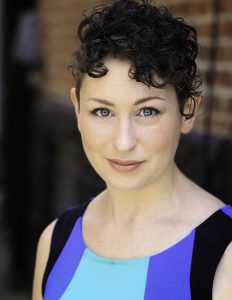 Carin Metzger (Ensemble) is thankful to be a part of this ITP production, after working with this amazing company in Live from WVL Radio Theatre: It's a Wonderful Life (Kitty '15, Evelyn '17) and the PG Plays, and being a IT Peep! Other NC Stage appearances include Jeeves at Sea (Stella Vanderley), Frost/Nixon (Caroline Cushing), Jeeves Takes a Bow (u/s Viviene Duckworth) and the Ensemble Community tour As You Like It  (Rosalind). Additional local credits include the world premieres of The Legacy of Amelia Aldean (Amelia) at The Magnetic Theatre and Goodnight, Troublemaker (Goodnight) with Sublime Theatre, Attic Salt's Talking With (Mary Titfer) and The Underpants (Louise). Past professional credits include The Nebraska Theatre Caravan's national tour of A Christmas Carol (Belle), tours with National Theatre for Children, Bright Star Touring Theatre, and Asheville Creative Art's Charlotte's Web (Charlotte). A graduate of Elon University with a BFA in Acting, Ms. Metzger can be seen year-round performing with LaZoom Comedy Bus Tours. She loves her people for the reasons they know, and maybe some they don't, and you for becoming a part of this experience.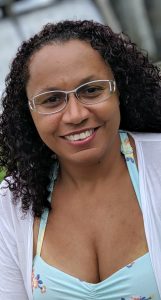 Natasha Charles (Ensemble) is appearing in her first show at NC Stage. Most recently she could be seen as Polina in Shakespeare's The Winter's Tale and The Nurse in Shakespeare in Love with The Montford Park Players. She also played Juror #10 last year in Different Strokes PAC's 10 Angry Jurors. Natasha has worked professionally in New York (RENT, Urinetown), Regional Theatre (Kentucky and Idaho Shakespeare Festival, Kansas City Rep) and television (The Wire). She currently works as a Family Centered Therapist for The Sparc Foundation and is a certified Drama therapist. She dedicates this performance to her mother "for always believing in me."
*Member of Actor's Equity Association, the Union of Professional Actors and Stage Managers in the United States, appearing under Small Professional Theatre SPT Tier 4 Contract
Purchase Tickets Online
...or call us at (828) 239-0263. We're here to help!
Seating / Pricing

Student = $10.00 (Under the age of 25 and must present valid student  ID at the Will Call. Please call to reserve 828-239-0263)

$18.00

$26.00

$34.00
Refund Policy
Please note that tickets purchased at the box office, the phone or online are non-refundable. If you need to change your seats or change your show-time, you must visit or call the box office 24 hours prior to the performance. Same day cancellations cannot be refunded or credited towards a different performance. If you have any questions email us at [email protected] or call 828-239-0263.