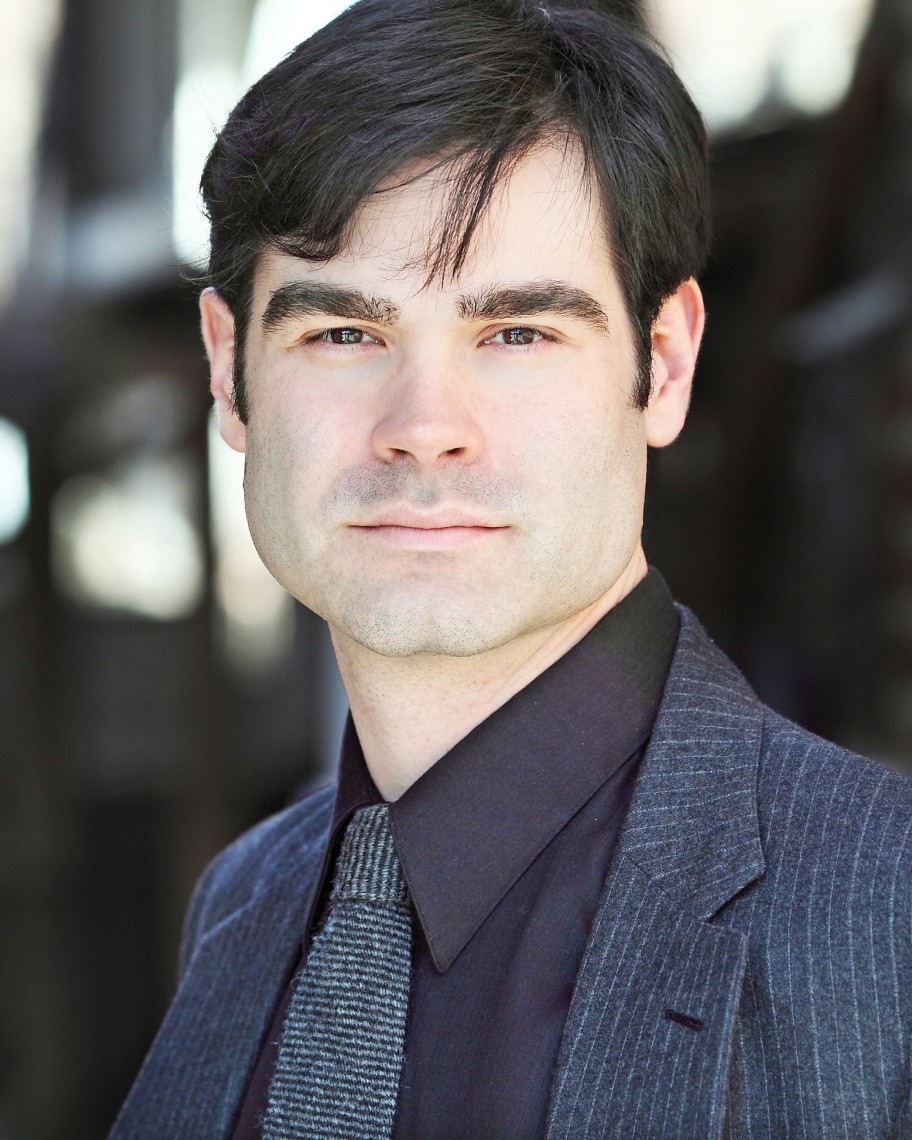 An actor with a quiet and subtle strength, Willie Repoley is no stranger to NC Stage. Repoley earned degrees in both German and Theatre from Guilford College in Greensboro and moved to Asheville in 2001. Willie has been part of NC Stage's history since its first production of Shakespeare's R&J in 2002. As the Producing Artistic Director and co-founder of Immediate Theatre Project, our partner company in residence, he has made quite an impact upon our stage and our audiences.
Where did your performance career begin?
"I have always found projects to be involved with, but my first professional credit was Shakespeare's R&J right here at North Carolina Stage Company. It was their very first show, and I happened to be in the right place in the right time to find out about it and be able to audition. And I was fortunate enough to be cast, and I have never left!"
With a thoughtful smile, he continued. "This place has been a home professionally, and a place to grow and develop as an actor and as a theater artist. My own company, Immediate Theater Project, grew up under NC Stage's wing, and is now their Partner Company in Residence. I got my Equity card working on Rosencrantz and Guildenstern are Dead in 2009. So, it all started here, professionally, and I'm very grateful for our continuing relationship."
What are some of your favorite moments from your career?
There I have been so many, from absolutely everything about Shakespeare's R&J, to playing Guildenstern across from one of my best friends Hans as Rosencrantz, to stepping into role after role that have been each been the hardest role I have ever undertaken in my life. Prior Walter in Angels in America was like that. That was a very special show for me. And An Iliad, my first one man show, was also extraordinarily hard and fulfilling. And getting to direct one of my idols when I was just starting to pursue theatre, the incomparable Graham Smith, in Shipwrecked!. I never thought I'd have a chance like that.
What drew you to All is Calm?
"I suspect I'm not the only one who first heard about the Christmas truce from the great John McCutcheon song Christmas in the Trenches." (The blog's writer discovered that the show's director, Charlie Flynn-McIver, first heard this wonderful tale from the same McCutcheon song years ago).
He expounded. "I've been familiar with that retelling for a long time, and of course earlier this year I immersed myself in war [in reference to his role in An Iliad], and the stories of war, and the feelings of war, in a way that I never have before, as a Quaker! But it was a very interesting and broadening experience, and now to shine a very different lens on the same subject is a great journey for me, and I think an important reflection for us nationally right now. Like The Iliad, Homer's poem, All is Calm does, I think, a lovely job of presenting war in neither a simplistic or shamefully gauzy way, nor in a way which condemns all aspects of war outright. By using words directly from soldiers' letters, it really puts a human face on the entire institution of warfare. And while it doesn't shy away from some of the more horrific, emotional, and physical costs of war, the selection of letters and the incorporation of music somehow leave us more confident in the resilience of the human spirit, and in the real potential for bravery in in the face of violence… of the transformative power of setting aside the jingoism and the political realities, and just interacting as human beings who have more shared experiences than we often acknowledge. It speaks to the power of radical acts of non-violence and the absurd bravery associated with them."
Do you find yourself connecting to any of the characters in a particular way?
"I get to voice so many different people, but one in particular I connect to is Wilfred Owen. He was the only man I was familiar with before starting work on this play due to his poetry, much of which was composed during his deployment, and which survived the war, although he himself was killed very near the end of it. Apparently his mother received the telegram while the bells of Armistice were ringing out over London. I get to speak some of his poem 1914, and his Dulce et Decorum Est has been one of my favorites for a number of years."
What do you hope the audience will take away from this piece?
Willie paused. "Well it is really a concert, a wonderful Christmas concert, given by Cantaria, more than a play. And we, the actors, are there to give context and additional depth to their singing, as much as the other way around. So it becomes a satisfying Christmas concert, but also asks us to consider something much more haunting and beautiful and difficult and dangerous than most concerts: the juxtaposition of battle, of war, with the story of a new and powerful source of Love entering the world, and how the meeting of those two forces changed at least a few individuals, in a particular place and time, in a way that continues to speak to us now about hope and possibility and light that we associate with all of the Winter holidays."