Why choose NCStage Theatre Arts Education?  
Our teaching artists!  NCStage teaching artists bring professional experience, a passion for education and serious fun into the studio classroom.
We're committed to providing accessible, high-quality training focused on empowering students to discover their potential, connect to new people and ideas, and create theatrical experiences that challenge and inspire.
Teaching Artists
Acting Methods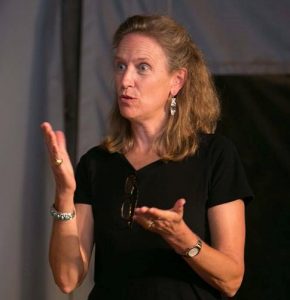 Julia Wharton strives to make her theatre processes positive as well as challenging, believing that individuals thrive when they feel safe to push their own boundaries. Julia has 14 years of experience as a full time theatre teacher at the middle and high school level, and has directed over 40 school, community and professional productions of plays and musicals. She has taught everything from Voice and Movement to Directing, from Noh to Commedia dell'Arte, from Improvisation to Design, and has worked with students ages 3 – 65. Married to a US diplomat, Julia's teaching and directing credits include work in Chile, Bolivia, South Africa, Zimbabwe and Guatemala. While living in Zimbabwe from 2012 – 2015, she was an Associate Artist for Danai Gurira's Almasi Collaborative Arts.  For Almasi, she conceived and led a directing mentorship program for Zimbabwean theatre artists, an especially rewarding adventure.  A determined advocate for the arts, Julia feels passionately that theatre has a unique power to nurture, inspire, and empower.
---
Voice & Vocal Coaching
Timothy Wilds is a certified master teacher of the Estill Voice Training System (www.estillvoice.com), a method taught by acting teachers, voice teachers, vocal coaches, and speech-language pathologists to help speakers and singers unlock the potential of their voices.
An American baritone and music pedagogue, Timothy Wilds has served as an instructor, choral conductor, church musician, worship arts director, music educator, director for stage productions (opera, operetta, and musical theatre), and voice teacher in music schools, private schools, churches, colleges, and universities in Florida, Georgia, Missouri, North Carolina, New Jersey, and Tennessee. He is also a seasoned performer, having performed extensively in recital, concert, and on stage.
---
Meisner Technique
Kelley Hinman, a professional actor and 1982 graduate of the Neighborhood Playhouse where he studied with Sanford Meisner, has been teaching a Meisner intensive to international students at the YWAM School of Acting for the Screen (SAS) since 2009 (Kona, Hawaii; Brisbane, Australia; and Dunham, Quebec) and four levels of Meisner acting technique at his studio in Charlotte since 2015 and will be bringing his expertise to Asheville actors through the NC Stage Company.
Kelley's professional stage work includes: Off-Broadway (Pan-Asian Repertory Theater, The Actors Studio), and numerous productions in Los Angeles where he received a Dramalogue Award for his performance as Dr. Wilson in TERRA NOVA. Locally, he has worked at NC Stage Company, Flat Rock Playhouse, and SART.
His film work includes roles in WHAT TO EXPECT WHEN YOU'RE EXPECTING with Dennis Quaid and THE LAST OF ROBIN HOOD with Kevin Kline. Principal television roles include DROP DEAD DIVA as Dr.Liddell, HORNET'S NEST as Blair Mauney III, and THE YOUNG AND THE RESTLESS as Bob Porter.
---
Movement Studio:  Stage Combat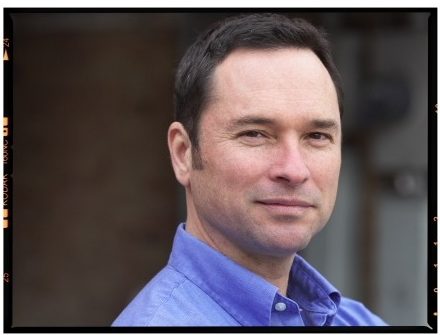 Bill Muñoz has been choreographing fights for over 17 years. His knowledge for the craft stems from several years as student of Martial Arts, several combat workshops as well as currently taking self-defense classes (Krav Maga). Either on stage or in workshops, his work has been seen in the area at, The Warehouse Theatre, NC Stage Company, Warren Wilson College, Asheville Arts Center, Blue Ridge Community College, Mill Town Players, several High Schools, 10 productions at South Carolina Children's Theatre, and over 15 productions at Flat Rock Playhouse. He has also taught workshops for the Georgia Thespian Conference. Some fight choreography show favorites include, "MacBeth", "Lion, Witch and the Wardrobe", "Peter Pan", "Les Liaisons Dangereuses", and "Three Musketeers".
---
Summer Youth Acting Company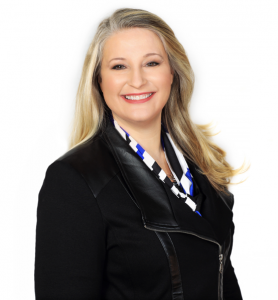 Neela Muñoz has been working in the arts for more than twenty years.  Neela has acted and directed at theatres across the country, including many years as a resident company member at Flat Rock Playhouse, the State Theatre of North Carolina.
She has also designed and implemented education programs for the Arts and Science Councils of Henderson, Buncombe and Mecklenburg counties. Throughout her career, Neela has taught countless workshops, classes, and residencies, as well as private coaching for adults and students from kindergarten through adulthood in theatre, presentation & communication skills. Some of the organizations include: Children's Theatre of Charlotte, Flat Rock Playhouse Youtheatre, Henderson County Arts Council, Fletcher Day Camp, Western Carolina University, UNCA , and North Carolina Stage Company .
Neela is a member of Actor's Equity Association and a consultant at Ignite CSP (www.ignitecsp.com). Her greatest achievement and joy is being a full-time member of the Muñoz family trio.
Advice Neela would give theatre students at all levels of experience? 
PLAY.
---
School Residencies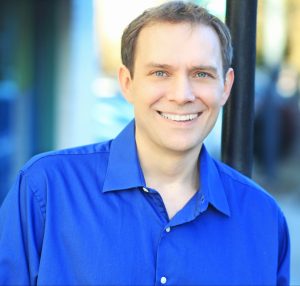 Chris Allison has been treading the boards across the country with theatres such as California Theater Center (Sunnyvale, CA), Creede Repertory Theatre (Creede, CO), Theatre Three (Dallas, TX) ad The Undermain (Dallas, TX).  In Western North Carolina, he's appeared on the main stage of Flat Rock Playhouse (The Mousetrap, A Few Good Men), North Carolina Stage Company (Stalking the Bogeyman, One Flea Spare, All in the Timing, Shakespeare's R&J, Twelfth Night, Hamlet, Go Dog Go!, Dirty Blonde), Southern Appalachian Repertory Theatre (A Tennessee Walk, Sunshine Boys) and the Immediate Theatre Project (It's a Wonderful Life, Below the Belt).
In addition to his acting credits, Chris has been a guest artist with Gardner-Webb University, Mars Hill University, Blue Ridge Community College, and as a teaching artist with First Stage Youth Theatre in Madison County, NC, and North Carolina Stage Company.
Chris is a member of Actor's Equity Association, the Traveler's Rest Artist Alliance, and the Artistic Director of LimeLight Players in Travelers Rest, SC. He lives in Etowah, NC.
What do students have to say about Chris Allison?
"I loved him, he was funny and helped with my shyness."
"Mr. Chris was funny and awesome and had a good sense of humor.  He always made sure we were comfortable with what we were doing and made sure we were involved."
"Mr. Allison was awesome like a squirrel in a good way!"
"Coolest guy EVER."
---
Since 2001, NC Stage has served 10,000 students in Western NC through its classroom residencies, after-school education classes, summer camps, and over 15,000 students through our NEA-funded school tour of A Midsummer Night's Dream.