By Duncan Macmillan with Jonny Donahoe
Directed by Charlie Flynn-McIver and Featuring Scott Treadway
Note: This title is replacing the previously announced title 'The More Loving One' which has been unexpectedly cancelled.
For questions or assistance, please email [email protected] or call us at 828-239-0263.
---
You're six years old and your mom's in the hospital because, as your dad says, she "finds it hard to be happy". You start making a list for her of all the wonderful things in life.
No. 1 "Ice cream"
No. 6 "Rollercoasters"
No. 517 "Knowing someone well enough to get them to check your teeth for broccoli"
The list grows as you do, taking on a life of its own, eventually morphing into a million items and the very thing that helps you find light during your own darkest moments.
No. 999 "Sunlight"
No. 10,000 "Waking up late with someone you love"
No. 999,997 "The alphabet"
Every Brilliant Thing is a heart wrenching and hilarious one-man play that will have your belly laughing and your eyes brimming. Based on true and untrue stories and told with the help of the audience, it is a life-affirming story of how to achieve hope through focusing on the smallest miracles of life.
One of the funniest plays you'll ever see about depression—and possibly one of the funniest plays you'll ever see, full stop…There is something tough being confronted here—the guilt of not being able to make those we love happy—and it is explored with unflinching honesty." —The Guardian (UK)
---
Content Warning: Although the play balances the struggles of life while celebrating all that is wonderful in living each day, Every Brilliant Thing contains brief descriptions of depression, self-harm, and suicide. It is recommended for audience members 14 and older. 
If you or somebody you know is struggling, please call 988, The Suicide & Crisis Hotline.
---
Regular ticket pricing $26- $46/ Student Tickets $10
Discounted tickets to this production available for educators and school support staff as well as for healthcare professionals! Call the box office for details. 828-239-0263
Regarding streaming: unfortunately, NC Stage was not granted digital streaming rights for this play, so a livestream will not be available. We hope you'll be able to join us in person at the theatre!
---
---
Onstage
Scott Treadway and his daughter Ava live in Hendersonville.  2023 will mark his fortieth year as a WNC actor. Favorite shows include STONES IN HIS POCKETS, THE DROWSY CHAPERONE, GOD OF CARNAGE, a multitude of JEEVES shows, DIAL M FOR MURDER, THE 39 STEPS and the TUNA shows. Scott greatly appreciates you and your support for live theatre in these beautiful mountains.
*denotes member of Actors' Equity Association
Backstage
Director: Charlie Flynn-McIver
Production Stage Manager: Amelia Driscoll*
Technical Director: Kenneth D. Horgan
Set Design: Julie K. Ross
Lighting Design: CJ Barnwell
Prop Design: Sylvia Pierce
Costume Design: Mandy Bean
Sound Design: Charlie Flynn-McIver
*denotes member of Actors' Equity Association
Playwright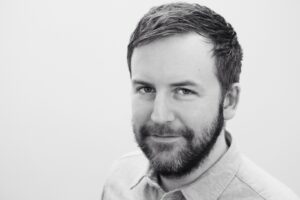 Duncan Macmillan
Plays include: PEOPLE, PLACES AND THINGS (2015-2017, National Theatre/Wyndham's Theatre, West End); 1984, adapted from George Orwell (2013-2017, Headlong/Nottingham Playhouse Theatre Company, West End, Broadway, international tours, co-adapted/co-directed with Rob Icke); EVERY BRILLIANT THING (2013-2017, Paines Plough/Pentabus Theatre, Edinburgh Festival, UK and international tours, HBO); CITY OF GLASS, adapted from Paul Auster (2017, 59 Productions, HOME, and Lyric Hammersmith); 2071, co-written with Chris Rapley (2014-2015, The Royal Court/Hamburg Schauspielhaus); THE FORBIDDEN ZONE (2014-2016, Salzburg Festival and Schaubühne Berlin); WUNSCHLOSES UNGLÜCK, adapted from Peter Handke (2014, Burgtheater Vienna); REISE DURCH DIE NACHT, adapted from Friederike Mayröcker (2012-2014, Schauspiel Köln, Festival d'Avignon, Theatertreffen); LUNGS (2011-2016, Paines Plough and Sheffield Theatres/Studio Theatre, Washington, DC); and MONSTER (2006, Royal Exchange Theatre).
Purchase Tickets Online
...or call us at (828) 239-0263. We're here to help!