Critics are loving our current production, A Doll's House, Part 2:
"Impressive, and often funny… with remarkable nuance." – Asheville Stages
Read more from Bruce Steele & Edwin Arnaudin:
"Director Anne Thibault assembled a powerful cast." – Mountain Xpress
Read more from Patricia Furnish:
See what our audiences are saying:
"Awesome show! Acting quality and timing was ridiculously good. I imagine every couple there, married and unmarried, saw some elements of these relationships and feelings they could identify with, and some serious personal patron discussions emerged following, my partner and I definitely included. We will for sure schedule to see this again during its run!"
"In my 70+ years I have seen a lot of theater. This ranks with the best I have seen."
"I'm singing the praises of this terrific production."
"This one's just special."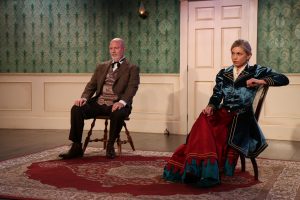 Get your tickets today!