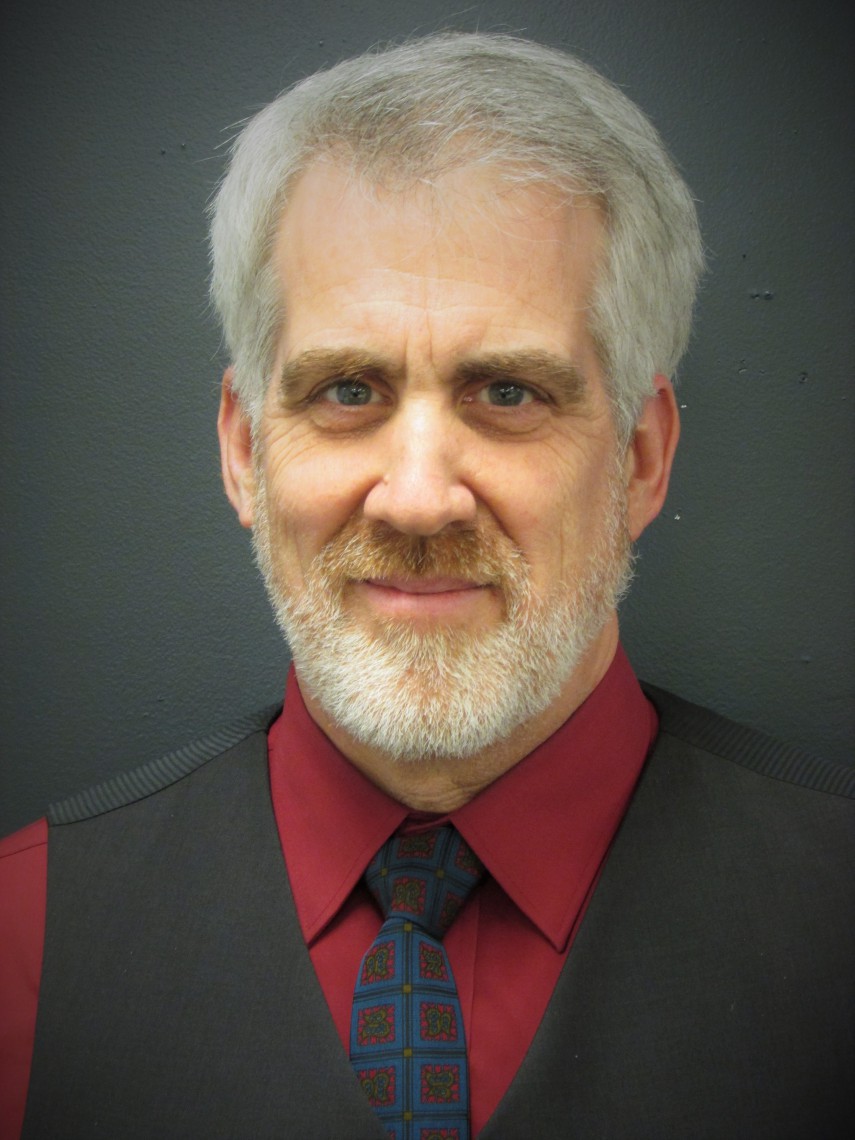 Actor John Hall dons many hats in the arts community of Western North Carolina. In addition to performing in area theatres and appearing as a regular storyteller and vocalist at the Biltmore Estate, Hall teaches sixth grade language arts and social studies at ArtSpace Charter School in Swannanoa, when he spends his days integrating the arts into all aspects of curricula. Originally from Johnson City, TN, Hall has called Asheville home for over twenty years.
Where did your performance career begin?
"My performance career began at the Barter Theatre in Abingdon, VA. I spent the next several years performing in different regional theatres and storytelling venues from New York, to Florida, to Oklahoma, and all points in-between."
Would you share a favorite moment from your career?
"A highlight of my performance career would be serving as producing director of my own theatre company, Mockingbird Theatre Productions  (MTP).  MTP was a theatre company performing for young audiences, in residence at the Diana Wortham Theatre from 1993 to 2000.  Being in charge of producing, directing, marketing, building and acting in MTP shows was a very gratifying experience." He smiled. "MTP entertained thousands of kids during its tenure at Diana Wortham Theatre!"
What drew you to Jeeves Intervenes?
"My experience performing in Amadeus with NC Stage made me eager to work with the company again.  I've been a fan of P. G. Wodehouse for many years, so when I saw the audition call for the show, I knew it would be a clever and witty play, and a perfect fit for me."
Do you find yourself connecting to any of the characters in a particular way?
Hall laughed. "I connect with a few characters.  My character, Sir Rupert, is loud and intimidating, and I've been told by many (and I'm always surprised to hear it) that I'm loud and intimidating!  As a school teacher and former producing director, I find connection with Jeeves as the person others turn to for answers and solutions.  And the character of Bertie reminds me of me in my 20s (without the money)!"
What do you hope the audience will take away from this piece?
"People should come to Jeeves Intervenes for well-written, witty dialogue, fast-paced comedy and tons of silliness and frivolity.  I think of the comic situations and clever dialogue as champagne bubbles tickling the nose!"