Donate Online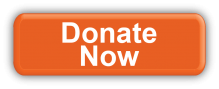 You may also donate in-person, by mail,
or with stock!
As a 501(c)(3) not-for-profit professional theatre, North Carolina Stage Company depends on contributions to our annual fund to support our programs.
Ways you can help:
Here is what your gift can do for NC Stage:
MAINSTAGE:
Did you know that ticket sales account for approximately 55% of our operating expenses? This image from Jeeves Takes A Bow gives you an idea of our Mainstage production costs. Donations are critical to give us the opportunity to create excellent performances. All donations are very much appreciated and tax deductible.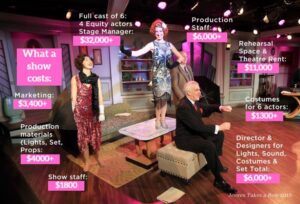 EDUCATION:
Education is a vital part of NC Stage's mission. Your gift can provide theatre residencies for Western NC students that cover everything from Shakespeare to the Harlem Renaissance. You can also help provide professional actors to instruct our summer youth camps, sharing real life knowledge and experience to help students express themselves as the stars they are.
NC Stage's Generations program is a week long workshop constructed to bridge the gap of understanding between teens and seniors. Connecting with experiential exercises and sharing perspectives, they create a story to perform on stage together.
COMMUNITY ENGAGEMENT:
NC Stage's Community Tour performs live classical plays across western North Carolina for students and adults at local area schools, community centers, homeless shelters, and correctional facilities. Currently in its third year, the Community Tour has visited and formed relationships with over a dozen community partners. We have a growing number of requests to perform at additional locations. Your support will help give the gift of live performance to those who experience barriers to attending theatre.
The bottom line: we cannot produce the work that we do in the community without the help from our patrons – so thank you for supporting North Carolina Stage Company!