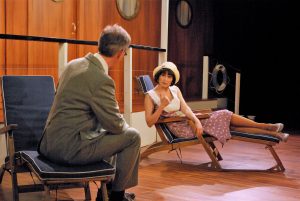 "It's out of this middle door that one of the familiar characters from Wodehouse's tales about flighty aristocrat Bertie Wooster and his unflappable valet Jeeves arrives and sets off this show's madcap series of misunderstandings and manic panics…"
To read the rest of Asheville Stages review of Jeeves At Sea, click here!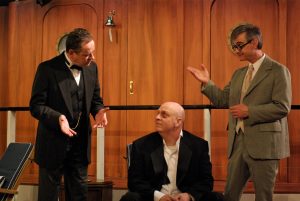 "MacCauley re-creates the Jeeves that fans of the character love. He is droll in his rejoinders, yet gentle as he tries to steer Bertie away from disaster after disaster. It is a joy to watch two skilled actors bring vitality to these beloved roles…"
To read the rest this review by Mountain Xpress, click here!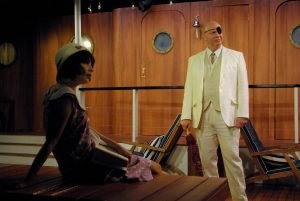 "Not only does this show's backdrop evoke the fine nautical teak deck walls (with finely wrought portholes of the Vanderliey yacht on which Bertie and Jeeve are luxuriating), but those three doors are so secure they open without a wobble and close as smoothly as those of a Rolls-Royce Phantom."
To read the rest of this review by Jim Cavener, click here!
---
Jeeves At Sea will run until Sunday, February 17th. Wednesdays through Saturdays at 7:30pm and Sundays at 2:00pm. Additional Saturday matinees on February 9th and 16th at 2:00pm.
To reserve your tickets, click here.