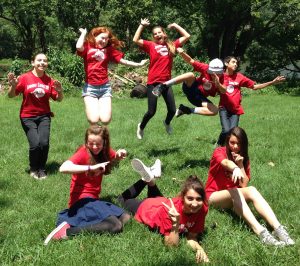 Welcome to the theatre!
Arts education is an integral part of North Carolina Stage Company's mission. NCSC education offers exceptional theatrical opportunities for students of all ages:
Youth Camps and Classes
Adult Acting Classes
Arts in Schools
Program offerings and schedules for Fall 2017 will be available mid-June.  Stay tuned!
Questions?  Get in touch with us at education@ncstage.org.
---
Since 2001, NC Stage has served 10,000 students in Western NC through its classroom residencies, after-school education classes, summer camps, and over 15,000 students through our NEA-funded school tour of A Midsummer Night's Dream.