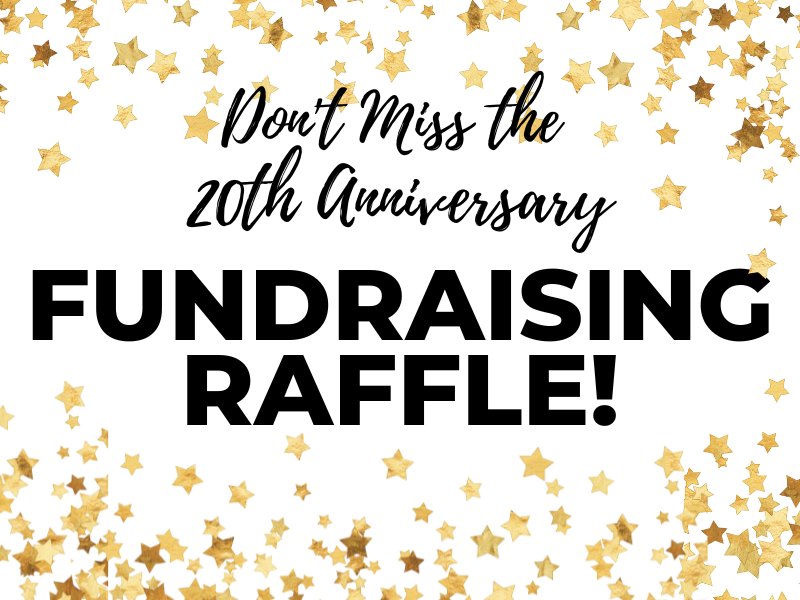 In celebration of our 20th Anniversary, we are excited to offer this very special NC Stage Fundraising Raffle!

A RAFFLE, HUH? WHAT WOULD I WIN?
The winner of the raffle (to be drawn May 20th, 2023) will receive the following gifts and experiences:

A catered dinner for two by Red Fiddle Vittles at the home of NC Stage Executive Director Steve Hageman and wife Suzanne Hageman with special guests, North Carolina Stage Company co-founders Angie and Charlie Flynn- McIver (value: a really good time)
One lifetime pass to all of North Carolina Stage Company's productions (value: priceless)
One bottle of 25 year Bowmore Islay Single Malt (value: apx $550)
A cash prize of $2002 (taxes paid) in commemoration of NC Stage's inaugural season in 2002
The drawing will take place following the performance of The Revolutionists on May 20, 2023. The dinner date will be determined by the availability of guests and hosts to occur in June 2023.
THAT SOUNDS GREAT! HOW DO I BUY TICKETS?
Tickets are $45 each, and there is no limit on the number you may purchase. To purchase tickets, click the button below!
OR call 828-239-0263 Monday through Friday, noon to 5pm
OR fill out this Google Form with your information then mail a check for $45 x the # of tickets you'd like to: 15 Stage Lane, Asheville, NC 28801. Be sure to note "Fundraising Raffle" on the check.
You will then receive an official entry certificate by return mail for your records.
OKAY, WHAT'S THE FINE PRINT?
400 tickets must be sold in order for the raffle to be held. This is a fundraising project and all ticket sales benefit North Carolina Stage Company. Tickets may be sold to all employees, board members, and other affiliated persons. The Raffle is open only to those who are 21 years of age or older. You do not need to be present to win. An independent accounting firm will supervise the entries and drawing.
Thank you for supporting North Carolina Stage Company, a 501(c)(3) nonprofit corporation registered in the state of North Carolina.