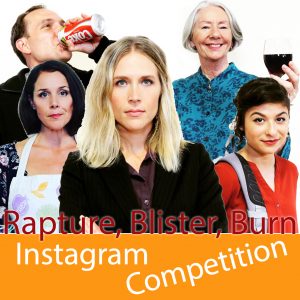 Follow ncstageco on Instagram and tag your picture to #ncscrapture for a chance to win one of three amazing prizes! The picture has to be taken in the NCSC lobby or outside in front of the theatre. It can include people but doesn't have to! You may enter as many pictures as you like. Show us just how creative you can be!
PLEASE REMEMBER THE PICTURE YOU SUBMIT MUST BE SET TO PUBLIC SO WE CAN VIEW IT!
On November 13, 2017 we will pick the four finalists and you will vote for the winners! Voting ends on Sunday November 19, 2017 at midnight. Final winners will be announced on Monday November 20, 2017!
First Prize:
Two Anytime Tickets and one Hello Dolly&Hamilton Raffle ticket.
Second Prize:
Two Anytime Tickets and Two free concession items.
Third Prize:
Two Anytime Tickets.