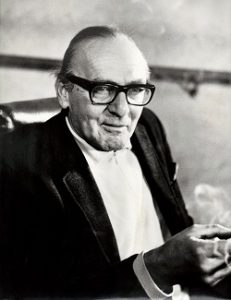 Who is Sanford Meisner?
Sanford Meisner, one of the founding members of the legendary Group Theatre, developed and refined what is now known as the Meisner Technique during his tenure (1935-1990) at the Neighborhood Playhouse School of the Theatre in NYC.
His step-by-step procedure of self-investigation for the actor is now globally recognized and among the foremost of modern acting techniques. Playhouse graduates include Joanne Woodward, Robert Duvall, Steve McQueen, Eli Wallach, Gregory Peck, James Caan, Jeff Goldblum, Allison Janney, Connie Britton, Jennifer Grey, Griffin Dunne, Chris Noth, and many other well-known actors.
Who is Kelley Hinman?
Kelley Hinman (SAG-AFTRA, AEA) is a 1982 graduate of the Neighborhood Playhouse where he studied with Sanford Meisner.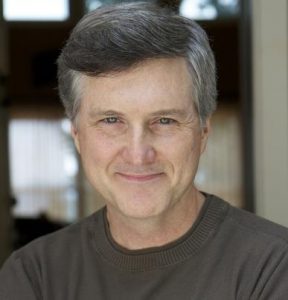 Kelley's professional stage work includes: Off-Broadway (Pan-Asian Repertory Theater, The Actors Studio), and numerous productions in Los Angeles where he received a Dramalogue Award for his performance as Dr. Wilson in TERRA NOVA.
His film work includes roles in WHAT TO EXPECT WHEN YOU'RE EXPECTING with Dennis Quaid and THE LAST OF ROBIN HOOD with Kevin Kline. Principal television roles include DROP DEAD DIVA as Dr.Liddell, HORNET'S NEST as Blair Mauney III, and THE YOUNG AND THE RESTLESS as Bob Porter.
Kelley has been teaching a Meisner intensive to international students at the YWAM School of Acting for the Screen (SAS) since 2009 (Kona, Hawaii; Brisbane, Australia; and Dunham, Quebec) and four levels of Meisner acting technique at his studio in Charlotte since 2015.
Starting in September, Kelley Hinman will be offering Meisner technique acting classes in Asheville through NC Stage.
Want to learn more about Meisner technique training?
What:  Meisner Acting Technique Presentation & Scenes
When:  July 26th from 7:00 – 8:30pm
Where:  NC Stage Company
Presentation will feature two scenes from actors in his current Meisner 2 master class in Asheville. Kelley will also share a brief history of the Group Theatre and overview of the Meisner technique from his recent appearance as guest speaker at the Carolina Film Community in Charlotte.
Event is FREE and please RSVP!
To reserve a spot for this FREE event please email [email protected]
For more information, please visit Kelley's website at meisneractingclass.com