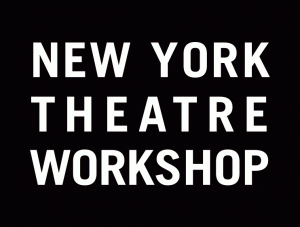 NC Stage and the AARP are partnering to bring Mind the Gap to Asheville!
Led by the New York Theatre Workshop, Mind the Gap is a FREE intergenerational theatre workshop that brings together teens (14-19) and elders (60+) to share their stories and create an original theatre piece inspired by each other's lives.
Through interviews, writing exercises, and theatrical explorations, elders (60+) and youth (14-19) together create a performance piece inspired by the life stories shared.  The program culminates in a public presentation where participants perform their own work in progress together.
No theatre experience is required to participate!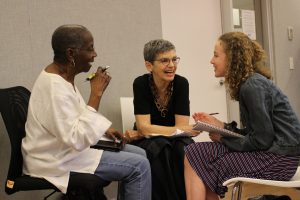 Workshop & Performance Location
North Carolina Stage Company, 15 Stage Lane, Asheville, NC
Attendance
Because most of the work in Mind the Gap is done with partners or larger groups, if one person is missing, it throws off the rest of the group.  It is critical for every participant to commit to attending every session, and to see the workshop through to the end.
Please make sure you can attend every session:
Tuesday, June 26, 10:00 AM – 5:00 PM
Wednesday, June 27, 10:00 AM – 5:00 PM
Thursday, June 28, 10:00 AM – 5:00 PM
Friday, June 29, 10:00 AM – 5:00 PM, Final Sharing 7:00 PM – 8:30 PM
Contact Information
Please do not hesitate to contact us with any and all questions you might have about the program at education@ncstage.org or (828) 239-0263.
---
Applications for the Summer 2018 Mind the Gap – AVL are now closed.
Thank you to all who applied!  Stay tuned for future sessions!
---