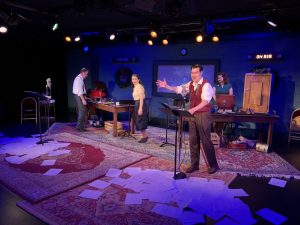 Due to inclement weather predicted for this past weekend, North Carolina Stage Company had to cancel It's a Wonderful Life performances on Saturday, December 8th at 7:30 PM and Sunday, December 9th at 2:00 PM.
Because of the cancellation, we have added a matinee performance on Saturday, December 15th. We hope you can join us – there are only three more performances of Its a Wonderful Life left!
NC Stage Company wishes you a safe and warm holiday! 
To purchase tickets for the added matinee please call our Box Office at 828-239-0263