Journeying Jack – Sept. 19th, 2015 at 4 PM
Asheville Creative Arts kicks off its brand new Incubator Series this Saturday at 15 Stage Lane with a staged reading of JOURNEYING JACK.
JOURNEYING JACK is a heartfelt piece about a father and son's nighttime ritual where young Jack is cast as the hero in each of his own bedtime stories.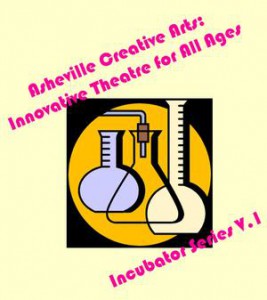 The play was written by acclaimed storyteller David Novak and son, Jack Novak. Directed by Robbie Jaeger, the piece features original music by Jonesalee's Gina Stewart and Brenda Lee Gambill. The piece will be read by performers Kelli Cayman Cozlin, Brenda Lee Gambill, Gina Stewart, and Willie Repoley.
A suggested $10 donation will be taken at the door. Please RSVP for seating by emailing [email protected]