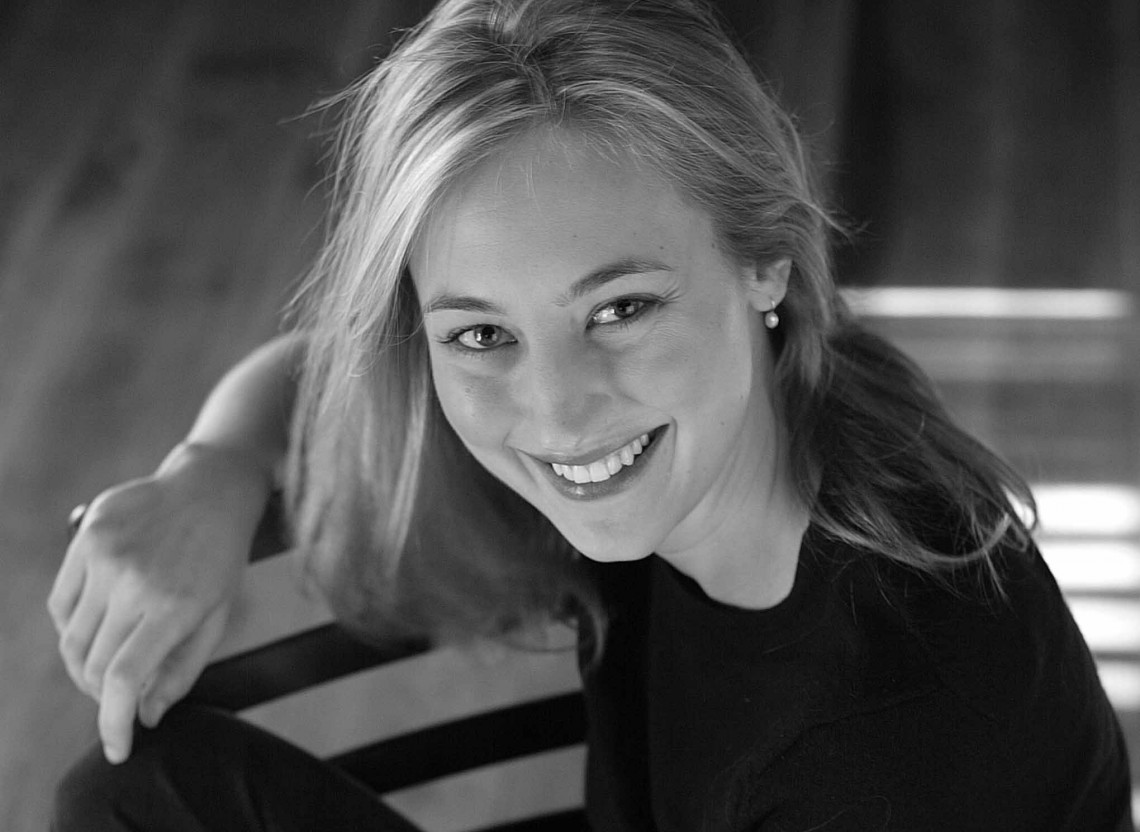 The elegant Lauren Fortuna takes the NC Stage once again, this time in her twelfth production with us. Fortuna has also worked nationally in commercials, theatre tours, and film. The role she cherishes most is that of Mom to four-year-old Louisa and seven-year-old Sarah Genevieve, whom upon hearing of her mother's new production, volunteered to play Jeeves' cat!
Where did your performance career begin?
"I earned a degree in Theatre from Guilford College in Greensboro, NC. After graduating I toured the country for a year with a small theatre troupe. When the tour ended, I decided to spend some time in Asheville with my family until my next project started. That's when I met Charlie and Angie, back before NC Stage even had a space. I decided to stick around Asheville to see where it all would go."
Would you share a favorite moment from your career?
She smiled and thought back. "I loved performing in Pericles last season. I was able to work with some of my favorite people and one of my favorite directors. The year-long process was so organic and full of improvisation… I just loved the whole creative process."
In addition to Pericles, she spoke about her producing experience. "For a while I had the privilege of serving as Managing Director for Immediate Theatre Project, NC Stage's Partner Company in Residence. I enjoyed producing and getting to work behind the scenes."
What drew you to Jeeves Intervenes?
Short and Sweet. "The people!"
Do you find yourself connecting to any of the characters in a particular way?
She laughed. "Well, Gertrude is a very strong woman and a little more forceful than myself. I am used to managing the chaos around me though, so perhaps I relate to Jeeves in a way."
If you were to pursue a career outside of the arts, what would you pursue?
"I think I would have become a physical therapist or a doctor. I'm very interested in the body and how it works."
What do you hope the audience will take away from this piece?
"I hope the audience leaves commenting on the excellent time they had and how their stomachs ache from laughing so much!"