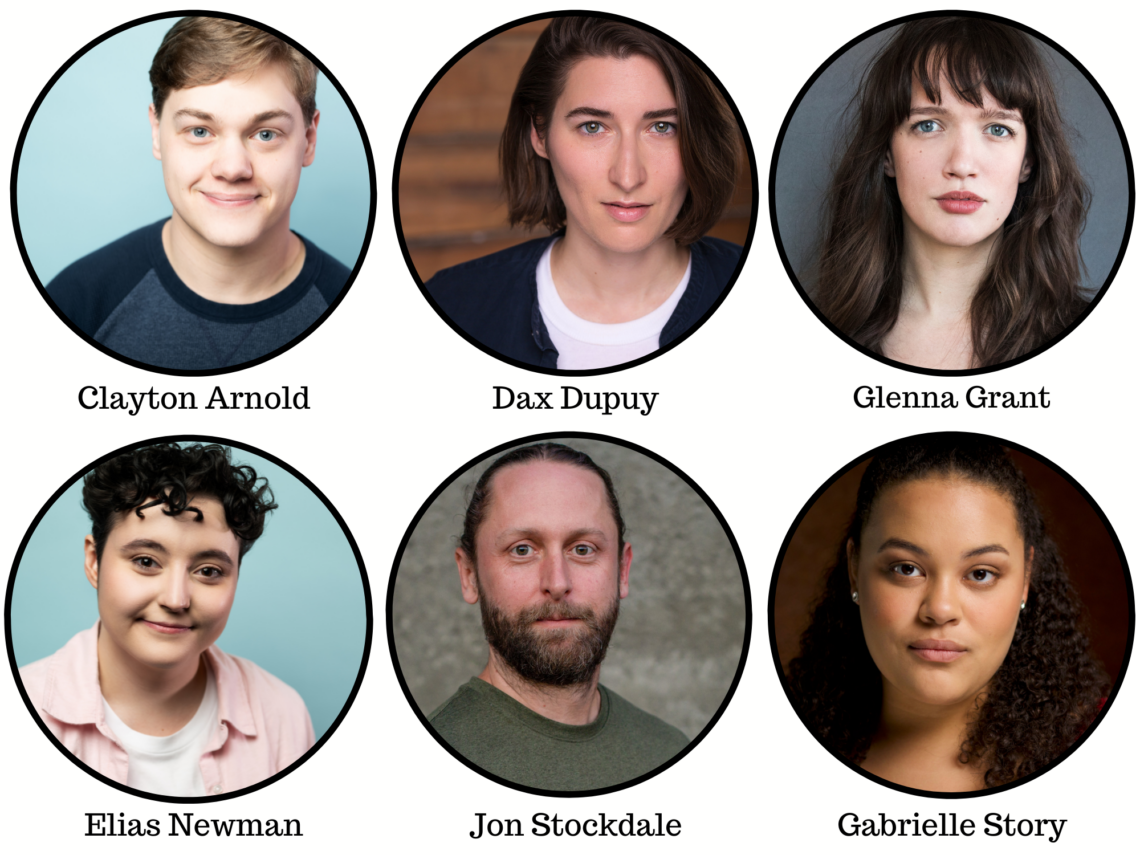 When director Patrice Foster was assembling this ensemble of folks to tell Sophocles' classic story of the defiant young woman Antigone and her uncle–and King of Thebes– Kreon, she looked for "people who were heart-centered and understood the work. People who weren't afraid of the unknown." As she talks about what they've built together over the last few weeks, she says, "This cast and I have built a story that I truly believe in. With original music by Dax Dupuy, who also plays the Chorus, the story has been lifted to new heights and transcends time and space."
Read on to meet the cast and director bringing you this classic Greek tragedy in an updated and accessible adaptation by Gregory Mosher.
Then get your tickets, because you're not going to want to miss it.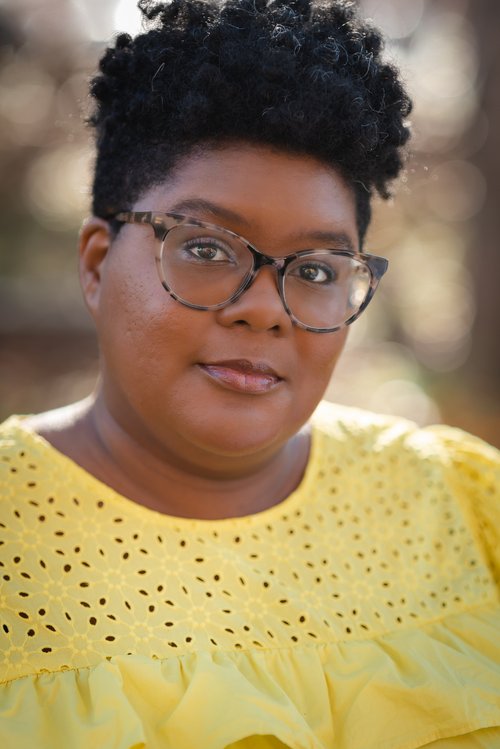 Patrice Foster (Director) is currently the Acting Professor at Emory & Henry College and teaches all levels of Acting, Stage Voice and Stage Movement. She is also a DEI coach and facilitator for various organizations.
Patrice is an Actor, Director and Educator. Previously, she worked in Chicago, IL focusing on new play development and devised work. Collaborating with such companies as Rivendell Theatre Ensemble, Collaboraction, Theatre Unspeakable and The Waltzing Mechanics. Recently, she co-founded a small devised theatre company called The Only Human Theatre Collective.
She has worked with numerous professional, educational and community venues around the country such as Barter Theatre, Shakespeare Festival St. Louis, Stray Dog Theatre, Rebel and Misfits, Mustard Seed Theatre, St. Louis Actors' Studio and Kirkwood Theatre Guild.
The Ensemble
Clayton Arnold (Kreon*) is making his professional acting debut with this beautiful and memorable show after graduating with a BFA in Acting. Being able to perform this in this space, in this stunning city is a blessing I'd never thought would be realized. He is absolutely ecstatic to play the role of Kreon, but you might recognize him from Silent Sky as Peter Shaw or from Spring Awakening as Hanschen in his recent college days at Emory & Henry. He is very thankful for the support from all six family members back home in Virginia and his fellow coworkers who made this an awesome journey of self discovery.
Dax Dupuy (Chorus/Composer) is an actor/songwriter and a recent transplant from NYC to Asheville, NC. For the last fifteen years she has acted and composed extensively in regional and New York theatres, and worked in many capacities in film and television. She is a company member of Live In Theater, an interactive virtual theatre company that delights audiences across the globe. Dax is thrilled for the opportunity to bring this classic story to life alongside such a fierce and imaginative ensemble.
Glenna Grant (Antigone) is an actor, singer, and teacher currently based in her hometown of Asheville, NC. In over a decade as an NYC based actor, she's performed with such companies as The Public, LAByrinth Theatre, The Riot Group, and as a member of "The Bats" at the Flea Theater. She has previously appeared at NC Stage Company in The Revolutionists, Jeeves Saves The Day and As You Like It, and has played several iterations of Kitty Dayle in Immediate Theatre Projects beloved WVL Radio Theatre series. Offstage, Glenna has been seen on OWN's Queen Sugar, Fox's The Following, & Identification Discovery's Swamp Murders, among others. Her voice work can be heard in GTA IV: The Ballad of Gay Tony, GTA IV: The Lost and the Damned, Lucky 420, and Red Dead Redemption. As playwright and teaching artist, Glenna traveled to Ecuador & Tanzania with Dramatic Adventure Theatre Co, and co-taughtworkshops throughout WNC with the NC Stage Community Tour. She spearheaded the Acting Program at the Virginia Summer Governor's School from 2018 to 2022. A lifelong lover of Shakespeare, she maintains a focus on work that bridges the classical and the modern. In 2022, Glenna was able to apply that ethos to her directorial debut with Hamlet, with the Montford Park Players. Glenna holds a B.F.A in Acting from Purchase College
Elias Newman (Ismene) is a fresh college graduate as of May 2023 from Emory and Henry College where they received a B.F.A in Performance. They are from Morristown, TN. They could be seen at Emory and Henry as Henrietta Levitt in Silent Sky and Billy Dean in Violet. They were also a part of Barter Theatre's Appalachian Festival of Plays and Playwrights where they were The Raven in a staged reading of Audrey Cefaly's most recent work Trouble at the Vista View Mobile Home Estates. Being in Asheville and meeting the people in this show has been a wonderful experience for Elias. They want to thank their friends, family, and pet for helping Elias get to where they are now. They hope you enjoy the show.
Jon Stockdale (Guard/Hamon*) is an actor based in Asheville. He was a part of NC Stage's first Community Tour five years ago, found it incredibly rewarding, and is excited and grateful to be participating again. Recent credits include Cymbeline (Cloten, Cadwal), The Frankenstein Rubrics (Victor Frankenstein), Midsummer for Haters (Oberon, Demetrius), Coriolanus 2020 (Sicinius), 16 Years Tried (Camillo, Clown), Hamlet (Hamlet), As You Like It (Oliver, Silvius), Constellations (Roland), and The Submission (Danny). He is a core ensemble member with Nemesis Theatre Company.
Gabrielle Story (Chorus/Tiresias) is an actor from Dallas, GA. She graduated from Columbus State University with Honors and received her BFA in Theatre Performance. You may know her from A Midsummer Night's Dream (Oberon), The Importance of Being Earnest (Lady Bracknell), and Pippin (Ensemble) at CSU or Click Clack Moo: Cows That Type (Hen A) at the Springer Opera House. She has also portrayed Mary Touvestre in the Lift Every Voice: Black History Tour in Columbus, GA. She is extremely grateful for this opportunity and strongly believes that every single human has a voice that deserves to be heard. Gabby wants to thank everyone involved with this process for giving her the platform to speak her mind and her family (given and found) for their unmoving support. She would like everyone to know, "No matter your past, you are worthy of love. Don't let anyone take that away from you."
*Many translations of Antigone use the spellings "Creon" and "Haemon" for these particular characters. In the adaptation used for this production, Gregory Mosher utilizes the less common "Kreon" and "Hamon". We are using these less common spellings to stay true to this adaptation.
See the Community Tour production of Antigone at NC Stage, August 2 – 13, before it goes out on the road. For more information and tickets (all of which start at $5 and follow a pay what you can pricing structure) visit ncstage.org!