Jeeves Intervenes (our first show of 2022!) opens Wednesday February 2, and we are beyond excited! Are you excited too?? Get your tickets now!
Curious who you'll be seeing up on the stage? Read on to find out and to see a mix of faces both familiar and new!
Peter Thomasson once again takes on the titular role of the perfectly mannered– and perfectly clever– cunning valet, Jeeves. Ever gracious as he gets Bertie out of each and every sticky wicket in which he finds himself, Jeeves is the model manservant.
Peter Thomasson is cosmically happy to return to NC Stage where he last appeared in Jeeves Saves the Day, closing just days before the world altered. Since then he retired from the Florida Repertory as a Company member and has played a lot, and I mean a lot, of cards. A proud 45 year member of Actors' Equity, SAG, & AFTRA, he volunteers with the WNC Bridge Foundation.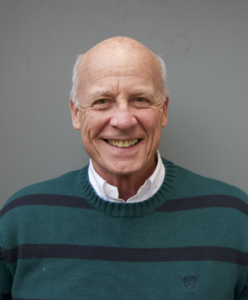 Scott Treadway returns as Bertram Wilberforce Wooster: the carefree, lovingly foolish bachelor who'd like to remain that way. Constantly finding himself as the pawn in farcical schemes crafted by his friends and relatives, he depends on Jeeves to return things back to normal.
Scott is honored to be able to say that he has been a member of an insanely talented pool of people known as "Western North Carolina actors" for 38 years. He and his daughter, Ava, live in Hendersonville where they are raising a menagerie of way too many animals and running a soap business called Treadsoap. Check out the website and order away. Scott is also a headshot photographer and shamelessly has a website for that endeavor Treadshots.com, as well, so…
Thank you so much for supporting this magnificent theatre!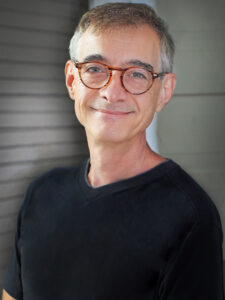 Charlie Flynn-McIver is Eustace Bassington-Bassington (pronounced Bassington-Bassington), an old school chum of Bertie's. He's fallen in love with the most wonderful woman and desperately needs Bertie's (and therefore Jeeves') help to win her love all the while staving off the worst possibility he can think of: gainful employment as a respected businessman.
Charlie Flynn-McIver is the artistic director and co-founder, with his wife, Angie Flynn-McIver of NC Stage Company. He has appeared most recently in Jeeves Saves the Day, A Doll's House Part 2, and Stones in His Pockets as well as NC Stage's world premieres of Someone Else and Stalking the Bogeyman. At Flat Rock Playhouse, he appeared in The Odd Couple, 12 Angry Men and The 39 Steps. Prior to moving to Asheville, Charlie lived and worked as an actor in New York. Some credits include: Hamlet, Loot, Art, Stones in his Pockets, All in the Timing, Chesapeake, and Macbeth. National tour: Wit with Judith Light. Off Broadway: Ice Island, the Wait for Shackleton (Melting Pot Theater) NYC: A Wrinkle in Time (Lincoln Center Institute). Directing credits for NC Stage include: Grounded, The Book Club Play, The Understudy, R. Buckminster Fuller: The History (and Mystery) of the Universe, Hedwig and the Angry Inch, Annapurna, 4000 Miles, All is Calm, Rapture Blister Burn, and Other Desert Cities. He directed Rounding Third this past season at Flat Rock Playhouse. Charlie has a Bachelor of Music in Music Theater from Shenandoah Conservatory of Music and an MFA in acting from the University of North Carolina at Chapel Hill.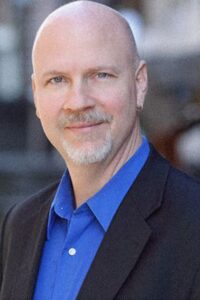 Faith Lavon makes her NC Stage debut as the ferociously intellectual, strong-minded Gertrude Winklesworth-Bode. She has a penchant for Nietzsche and a hunger for molding one carefree, lovingly foolish bachelor into her ideal husband.
Ms. Lavon left Kansas right after high school to study at Chapman University in Orange, CA and graduated from Joanne Baron and D.W. Brown Studios in Santa Monica, CA. She was also honored with a directing internship at the prestigious South Coast Repertory Theatre in Costa Mesa, CA. Ms. Lavon is very proud that she honed her acting skills in the theatre, including roles with HBO Workspace, Grove Shakespeare, and South Coast Repertory. Her one-woman show, Women On The Verge, not only won Best Dramatic Script at the United Solo Festival in New York but in 2018 the show won Best One Person Show at the NAACP Theatre Awards LA. She has appeared on the screen in General Hospital, 90210, and commercials such as AT&T/Hertz, and most recently the Amazon Low Prices campaign and a variety of web series and short films. Her talents can currently be seen in the upcoming short film Lola directed by Ana Lydia Monaco and Bandwidth directed by Pat Battistini both of which are making the festival rounds now. Her very own short film Our Saturday Talks is in pre-production, coming out in 2022. You can still see her as a former reactor for the Fine Bros REACT Channel on YouTube, which has reached nearly 19 million subscribers. She is the author of Nobody Knows But God v1 and is set to release v2 The Journey Forward later this year.
Callan White reprises her role at Bertie's formidable Aunt, Agatha Spencer-Gregson, who has made it her goal in life to see that Bertie is wed to a woman who will whip him into shape. A born tyrant with a taste for a good cuppa.
Callan was last seen at NC Stage March of 2020 in Jeeves Saves the Day. With North Carolina Stage Company she has performed in Other Desert Cities, Souvenir (playing Frances Foster Jenkins), Annapurna, the world premiere of Stalking the Bogeyman, Jeeves Intervenes, Jeeves in Bloom, and Angels in America. Immediate Theatre Project Productions include Who's Afraid of Virginia Woolf, Silent Sky, The Glass Menagerie, and Dead Man's Cell Phone. Her last production with SART was The Lyons. Callan has played major roles in prominent regional theatres around the country including Berkeley Rep, A.C.T., Long Wharf Theatre, Ensemble Studio Theatre and the Kennedy Center. In film she played the Mother in Nicholas Spark's The Choice. Other Films: Time Traveler, Rockford Files, Donor Unknown, and The Tempest. Television guest starring roles: Star Trek, Crossing Jordan, Strong Medicine, The Practice, JAG, Murphy Brown, LA Law, and The Profiler. She starred on ABC's Loving as Ann Alden. Local directing credits include NC Stage's production of The 12 Dates of Christmas, Freud's Last Session at the Front Porch Theatre in Black Mountain, and the critically acclaimed Better Strangers at the Magnetic Theatre. Callan is a Theatre Professor at Western Carolina University. She dedicates this show to her mother who celebrates her 96th birthday during this run! It is simply wonderful to be onstage again with all of you in the audience!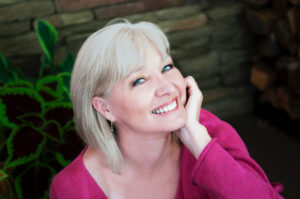 Guiesseppe Jones treads the NC Stage boards for the first time as Sir Rupert Watlington, Eustace's crusty skinflint uncle. A former military man, he has no patience for the high society chaos that seems to follow Eustace and Bertie wherever they go.
Regional theater credits include: Scrooge in A Christmas Carol at The Repertory Theater of St. Louis, Lt. Stokes in American Son at The Pittsburgh Public Theater, Bono in Fences at the California Shakespeare Festival, Henry in Race at The Contemporary Theater Festival, Holloway in Two Trains Running and Sam in Master Harold and the Boys at The Weston Playhouse. N.Y.C. theater credits include: Stott in Public Enemy at The Pearl Theater Company, The Lieutenant in Ariel Dorfman's NYC premier of Widows at 59East59th St., and Logger in Eisa Davis's Pulitzer Prize nominated Bullrusher at Urban Stages. TV and film credits include; FBI: Most Wanted, For Life, Prodigal Son,The Black List, Blue Bloods, House of Cards, and Julie and Julia. Guiesseppe is an alumnus of The American Conservatory Theater in San Francisco.
NC Stage is thrilled to be producing such a fun script with such fun people as our first show of 2022 ! Rehearsals are well underway, and Jeeves Intervenes will soon be ready for an audience! Do you have your tickets??