Adapted by Willie Repoley
Based on the novel by Alena Graedon
Directed by Angie Flynn-McIver & Willie Repoley

Wednesdays-Saturdays 7:30 PM, Sunday Matinees at 2 PM
Anana Johnson's father    editor of the prestigious North American Dictionary of the English Language    abruptly gives her the code name ALICE, hands her a bottle of pills, and disappears without a trace.
Thus Anana and her colleague Bart find themselves thrust into an underground movement of wordsmiths dedicated to preserving not only the Dictionary but language itself from a mysterious virus that is slowly erasing words from electronic devices and their human users.
But if they can't find her father before the "word flu" erupts into a pandemic, words will no longer convey any meaning at all and the English language may be lost forever. A world premiere play based on the novel The Word Exchange by Alena Graedon.
Run time:  2 hours, with intermission
Click below to reserve your in-person tickets
Click below to reserve your virtual tickets
---
To learn more about the measures we are taking for the health, safety and
well-being of everyone in the theatre, click here for
North Carolina Stage Company's
COVID-19 Policies & Procedures
---
About Immediate Theatre Project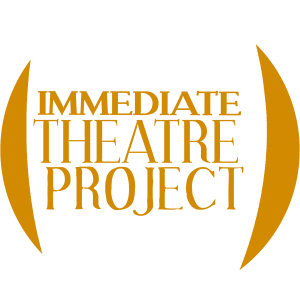 Immediate Theatre Project tells stories that illuminate our experience of living here and now, reflecting the world around us and the depths within us. We believe in paying artists fairly for both moral and practical reasons. We strive to awaken in artists and audiences alike the possibility of sharing a simple and profound experience in real time.
In short, we are challenged to find the immediate in every play we produce in the theatre. How do we do that? Well, it's always a work in process — a project.
To learn about Immediate Theatre Project (ITP) and their work, check out https://www.immediatetheatre.org/.
---
About the Company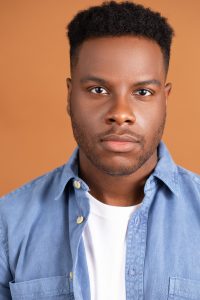 Nicholas Byers (Lee Wright, et al) Originally from Boone, North Carolina, Nicholas has been in New York for the past 4 years while making the decision to jump into acting in the 4th year. Upon moving back to North Carolina, he has done national commercials for companies like Facebook, Amazon, and Wells Fargo, a number of short films, and a few print modeling campaigns. Nicholas has hopes to attend Yale University next year for his Masters in Fine Arts- Acting Degree.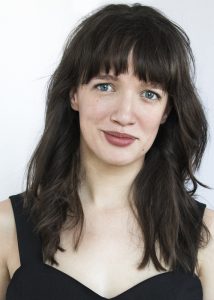 Glenna Grant (Kitty Dayle, et al) is an actor, singer, and teacher currently based in her hometown of Asheville, NC. In over a decade as an NYC based actor, she has performed with such companies as The Public, LAByrinth Theatre, The Riot Group, and as a member of "The Bats" at the Flea Theater. Offstage, Glenna has been seen on OWN's Queen Sugar, Fox's The Following, & Identification Discovery's Swamp Murders, among others. Her voice work can be heard in GTA IV: The Ballad of Gay Tony, GTA IV: The Lost and the Damned, Lucky 420, and Red Dead Redemption. As a playwright and teaching artist, Glenna traveled to Ecuador & Tanzania with Dramatic Adventure Theatre Co. A lifelong lover of Shakespeare, she maintains a focus on work that bridges the classical and the modern. Through her work with NC Stage Company's Community Tour, Glenna has taught Shakespeare workshops in schools and communities across Western North Carolina- first as a cast member in 2018, and then as Education Co-Ordinator in 2019. She holds a B.F.A in Acting from Purchase College.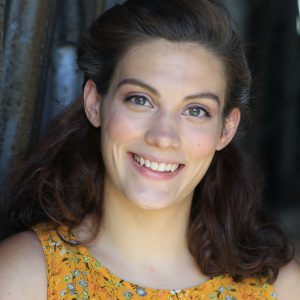 Anna Kate Hall (Evelyn Reed, et al) was born and raised in Western North Carolina. She attended Catawba College for her BFA in Theatre Performance and gained her certificate from Improv Olympic Theater (iO) in Chicago where she performed with her troupe Baetorade!. She was first introduced to the world of radio plays in the gardens of the Biltmore Estate, watching her dad perform in their spring productions of A 1920's Radio Show. She later performed in Dylan Thomas's Under Milkwood and you may have seen her in WVL's previous production of The Headless Hessian of Sleepy Hollow and Other American Horror Stories. She thanks her husband and family for their love and support.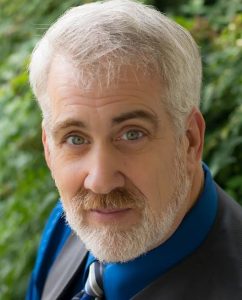 John Hall (Mays, et al) is pleased to be working with ITP once again. John last appeared with ITP in Birds of North America in 2019. John has also appeared in Western North Carolina with North Carolina Stage Company (Jeeves productions and Amadeus) and the Southern Appalachian Repertory Theatre (Bright Star, She Loves Me). John has performed often at the Biltmore Estate during Festival of Flowers, Michaelmas Festival and Candlelight Christmas. John is a National Board Certified Teacher, and is proud to be celebrating 19 years at ArtSpace Charter School. He is also delighted to be performing with his daughter Anna Kate in The Word Exchange.
---

Scenic Design   Willie Repoley
Lighting Design    Carrie Day
Costume Design    Victoria Depew
Properties Design   WVL Radio Theatre
Foley Supervision    Lauren Kriel
With Original Music by Jan Powell
---
Click below to reserve your in-person tickets
Click below to reserve your virtual tickets
---
Purchase Tickets Online
...or call us at (828) 239-0263. We're here to help!