Get to know the FOUR actors who play 29 different characters!
NCStage has seen several WVL Radio Theatre productions from Immediate Theatre Project come across its stage, and each one asks a lot of its actors. From It's a Wonderful Life to The Headless Hessian of Sleepy Hollow, we've seen surprisingly few actors bring to life the many, many characters in these familiar stories.  The newest Immediate Theatre Production, The Word Exchange, is no different, with four actors creating 29 distinct characters, each with voices, physical mannerisms, and personalities all their own. What does it take for an actor to have the chops to pull it off? As you'll read in their bios below: talent, skill, schooling, a lot of hard work, and experience certainly help. It seems a little quirkiness never hurt either. As you read about each actor, look for clues to try and figure out which one belongs with each of the following factoids.
One used to sing jazz in a nightclub in Chicago known as the Underground Wonderbar
One once –to their eternal chagrin– accidentally ate an endangered species
One has attended three separate Colonial camps
and one is making their Immediate Theatre Project debut!
Who's who? Read on to find out!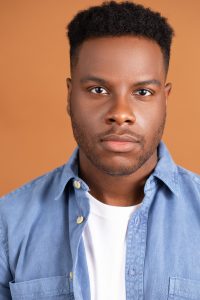 Nicholas Byers (Lee Wright, et al) Originally from Boone, North Carolina, Nicholas has been in New York for the past 4 years while making the decision to jump into acting in the 4th year. Upon moving back to North Carolina, he has done national commercials for companies like Facebook, Amazon, and Wells Fargo, a number of short films, and a few print modeling campaigns. Nicholas has hopes to attend Yale University next year for his Masters in Fine Arts- Acting Degree.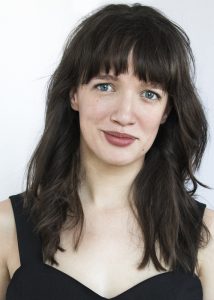 Glenna Grant (Kitty Dayle, et al) is an actor, singer, and teacher currently based in her hometown of Asheville, NC. In over a decade as an NYC based actor, she has performed with such companies as The Public, LAByrinth Theatre, The Riot Group, and as a member of "The Bats" at the Flea Theater. Offstage, Glenna has been seen on OWN's Queen Sugar, Fox's The Following, & Identification Discovery's Swamp Murders, among others. Her voice work can be heard in GTA IV: The Ballad of Gay Tony, GTA IV: The Lost and the Damned, Lucky 420, and Red Dead Redemption. As a playwright and teaching artist, Glenna traveled to Ecuador & Tanzania with Dramatic Adventure Theatre Co. A lifelong lover of Shakespeare, she maintains a focus on work that bridges the classical and the modern. Through her work with NC Stage Company's Community Tour, Glenna has taught Shakespeare workshops in schools and communities across Western North Carolina- first as a cast member in 2018, and then as Education Co-Ordinator in 2019. She holds a B.F.A in Acting from Purchase College.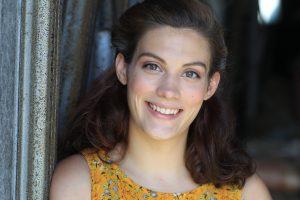 Anna Kate Hall (Evelyn Reed, et al) was born and raised in Western North Carolina. She attended Catawba College for her BFA in Theatre Performance and gained her certificate from Improv Olympic Theater (iO) in Chicago where she performed with her troupe Baetorade!. She was first introduced to the world of radio plays in the gardens of the Biltmore Estate, watching her dad perform in their spring productions of A 1920's Radio Show. She later performed in Dylan Thomas's Under Milkwood and you may have seen her in WVL's previous production of The Headless Hessian of Sleepy Hollow and Other American Horror Stories. She thanks her husband and family for their love and support.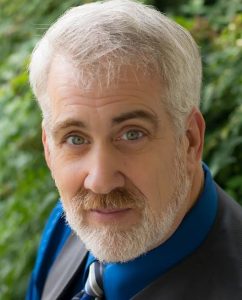 John Hall (Mays, et al) is pleased to be working with ITP once again. John last appeared with ITP in Birds of North America in 2019. John has also appeared in Western North Carolina with North Carolina Stage Company (Jeeves productions and Amadeus) and the Southern Appalachian Repertory Theatre (Bright Star, She Loves Me). John has performed often at the Biltmore Estate during Festival of Flowers, Michaelmas Festival and Candlelight Christmas. John is a National Board Certified Teacher, and is proud to be celebrating 19 years at ArtSpace Charter School. He is also delighted to be performing with his daughter Anna Kate in The Word Exchange.
---
Live from WVL Radio Theatre:
The Word Exchange
Oct. 27th — Nov. 14th, 2021
produced by Immediate Theatre Project
adapted by Willie Repoley
based on the novel by Alena Graedon
Which fun fact belongs to which actor?
John Hall is the former crooner
Glenna Grant is the repentant diner
Anna Kate Hall is the Colonial Period devotee
Nicholas Byers is the newbie to ITP
Thanks for Reading!
See you at the theatre!
---